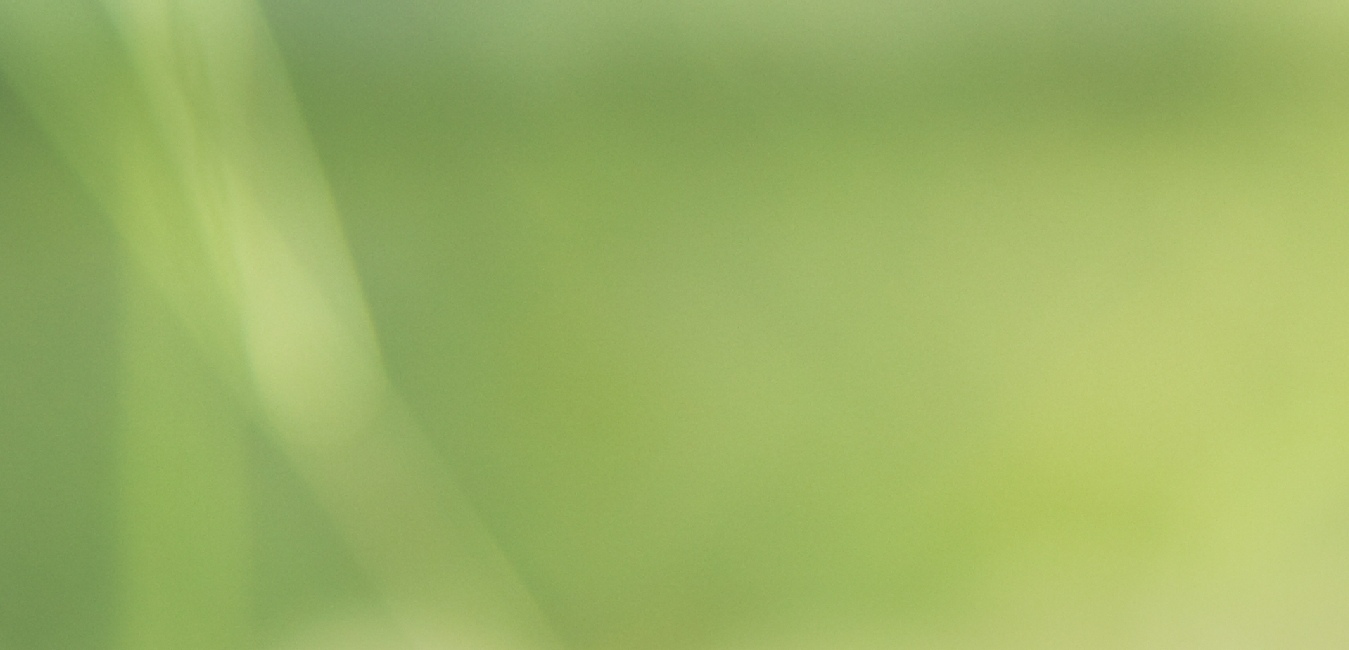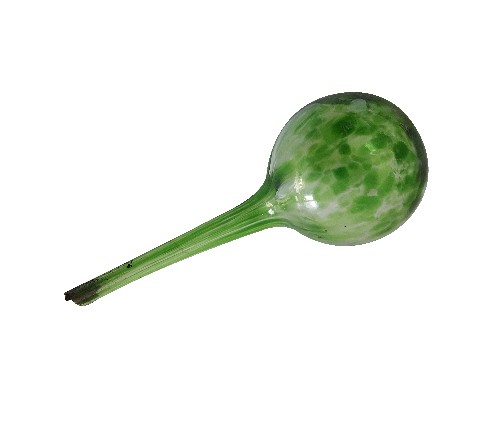 An Easy to fill Globe
We got rid of the long stem and created a large opening to facilitate easy filling. This also eliminates the problem of soil clogging the globe.
A Patent Pending Stake
We created a patent pending stake that uses the award winning Plantpal Watering Technology. This stake allows the plant to water itself on demand.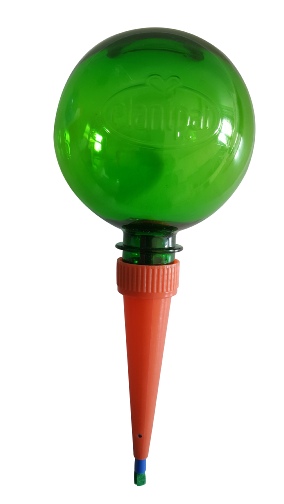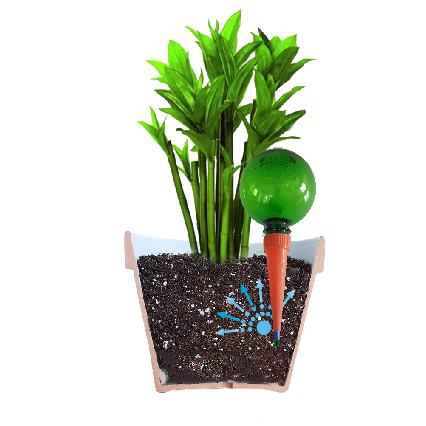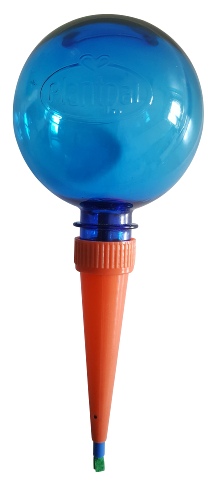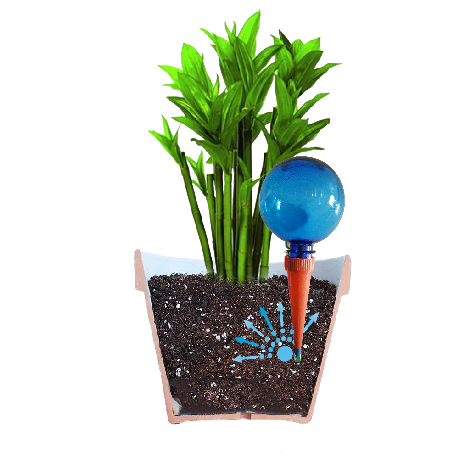 We created a better watering Globe
Plant watering globes are changing the way we water potted plants, but the current globes on the market have some design flaws such as difficult to fill and getting clogged with soil which makes refilling a pain. This presented an opportunity to invent an improved plant watering globe.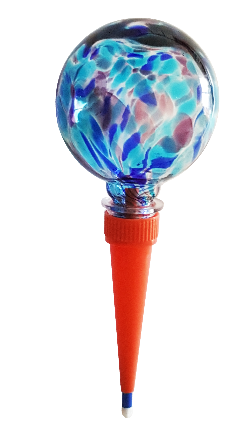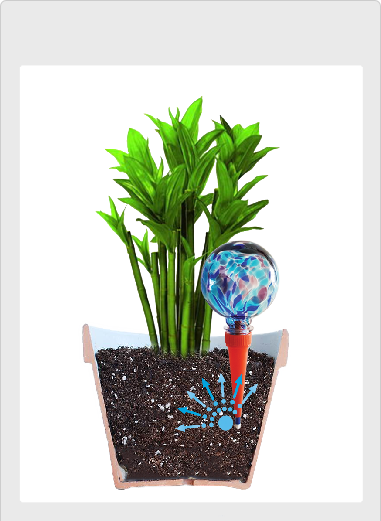 Plantpal Watering Globes are a quick and easy solution to keep your plants watered for up to 2 weeks. It uses a patent pending valve to control the release of water according to your plant's needs.

INTERESTED IN OUR PRODUCTS?
Prevents over and under watering
Decorative and Functional watering Globe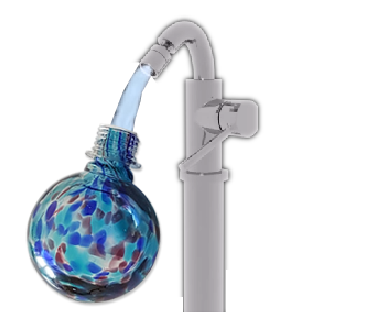 Watering globes are changing how we water potted plants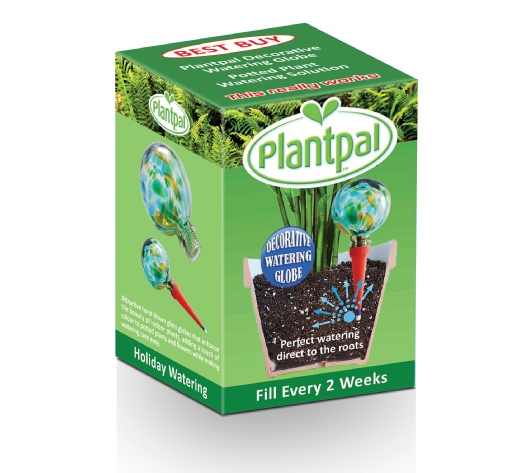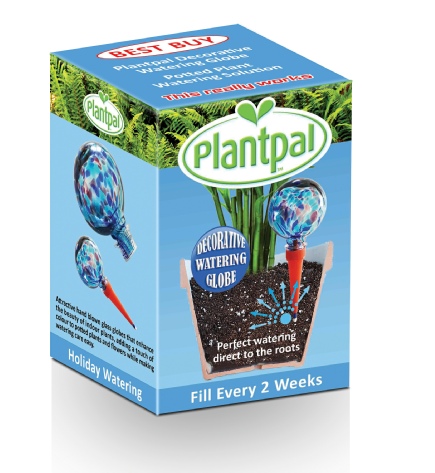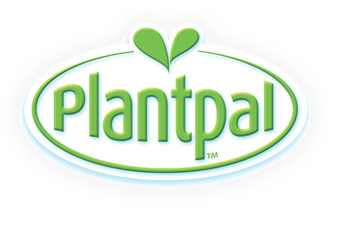 READ OUR TOP RATED REVIEWS




THE STORY BEHIND OUR PRODUCT



ALSO AVAILABLE IN DECORATIVE PLASTIC IN LARGE AND MINI

ATTRACTIVE RETAIL PACKAGING FOR GLASS AND PLASTIC

NOW AVAILABLE IN DECORATIVE GLASS IN LARGE AND MINI
Sales@plantpal.co.uk © Plantpal 2016
We are thorough in design and do not compromise on quality. Our products are manufactured to the highest standards to ensure reliability. Plantpal Watering Globes are the best on the market hence the top rated reviews we have received from Amazon customers. If you need a watering globe that is easy to use and dependable, Plantpal Watering Globes will not disappoint.